As we celebrate 23 years of service to Trinidad and Tobago and the wider Caribbean region, here's what's coming up in March!
Dedications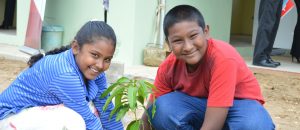 We are just putting the finishing touches on Chantal's and Angela's houses, with painting and dedication ceremonies planned for the homes later this month! These days are some of the happiest days in our year, and we always mark the occasion with a special git to the families – a fruit-bearing tree!  Our tree of choice is the orange tree – a symbol of wisdom, strength, stability, prosperity and resilience. These are all characteristics that our homeowners share, and the watchwords of Habitat worldwide.  You will meet the  families and hear their stories later in March.
Healthy Housing Habits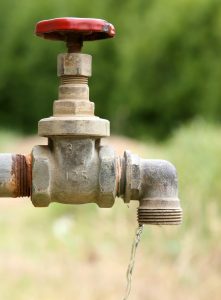 What is the easiest way to prepare for emergencies? Developing good habits!  Don't believe us?  Think about it – if you develop the habit of placing your car keys and house keys in the same place every day, what will happen when you get an unexpected call to leave the house? That's right, you won't even need to think about it, you'll just pick up the keys and go!  Knowing this, we at Habitat Trinidad and Tobago make sure our homeowners are better prepared for emergencies by teaching them about basic Healthy Housing Habits.  You will learn how to maintain a healthy home, keep your water and food safe, stay abreast of home maintenance needs and come together with your neighbours to build a resilient community.  Listen out every day during the Morning Pump on Boom Champions 94.1FM from Monday 9th March for this useful information, and check out the Healthy Housing Habits pages for more!
PASSA – the Participatory Approach for Safe Shelter Awareness

The March programmes will focus on the North and Eastern coasts of Trinidad, in a collaboration with the Eastern Regional Health Authority. This community-based project uses information gathered from residents of all ages and abilities, and develops a community disaster management action plan.  The plan should help to reduce everyday vulnerabilities and risks, and teach residents the skills of joint analysis and decision-making to improve their shelters. The community leadership takes ownership of the process.