A campus chapter is a student-run, student-led organization on a secondary school or college/university campus that partners with a local Habitat affiliate to perform four main functions: building, fundraising, educating and advocating. Campus chapters are required to have a faculty or staff advisor, guiding and mentoring the students involved.
Building is what most people think of when they consider working with Habitat.
Campus chapters can fulfill this function through:
working on local affiliate projects (building new homes and rehabilitating existing homes or community buildings)
sponsoring a home (supplying the necessary funds and labor) or
participating in the Collegiate Challenge.
Building gives chapter members the opportunity to gain new skills, work on existing skills and physically contribute to the creation of nationwide affordable housing.
Fundraising makes the actual building possible. Chapters hold their own fundraisers and participate in fundraisers organized by their partner affiliate. In either case, communicating with the partner affiliate is crucial.
Fundraising not only grows needed resources, but also creates awareness, increases publicity, provides volunteer opportunities for campus chapter members and helps recruit new members.
Advocating helps Habitat expand its impact. To reach the goal of safe, decent and affordable housing for all, we need to change the systems, attitudes, policies and institutional behaviors that lead to inadequate housing and homelessness.
Habitat for Humanity works to partner with as many families as possible to provide decent, affordable housing, but the worldwide housing crisis remains huge. To address this need, Habitat now pairs its successful building efforts with advocacy around housing issues.
With events like Act! Speak! Build!, Women Build and World Habitat Day, young people make their voices heard and increase the availability of affordable housing.
Educating is a crucial part of Habitat's work. As an affiliated partner of Habitat for Humanity, campus chapters are expected to help educate their chapter, school and local communities about Habitat's mission and work.
A successful chapter has members who are educated about Habitat for Humanity and its role in eliminating poverty housing, and who also are able to educate others.
[column-group] [column]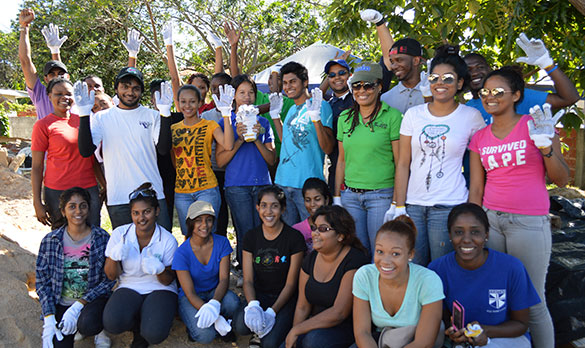 UNIVERSITY OF THE WEST INDIES ST. AUGUSTINE CAMPUS
[/column] [column]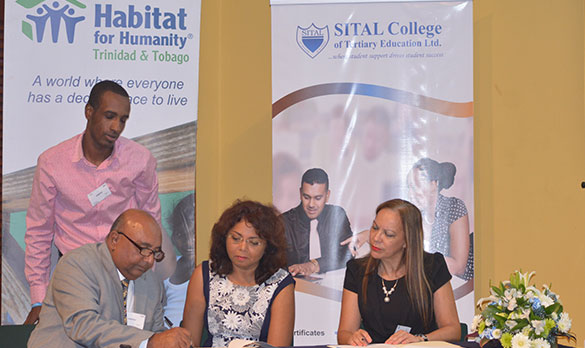 SITAL COLLEGE OF TERTIARY
EDUCATION
[/column] [/column-group]