Habitat for Humanity® Trinidad and Tobago welcomed the Minister of Housing and Urban Development to the Celebration of the Proman and Republic Partnership in Santa Cruz.  The Honourable Pennelope Beckles (MP) was high in praise for the donors and the non-governmental organisation's initiative. She lauded the collaborative nature of the project, which gathered support from a wide cross-section of corporate, civil society, and local government housing actors. The Proman family of companies established a multi-year partnership with Habitat Trinidad and Tobago (through Habitat for Humanity International) that supports multiple long-term community projects around the world.  Republic Bank continued its long history of working with the local NGO, first originated through the Power to Make A Difference programme.
Project Coordinator Jamel Fraser stated: "The results of our community engagement process, paired with the resources of this project have steered communities onto the path of resilience. We – Habitat and the communities supported by the donors – have averted impending catastrophes through the construction of retaining walls, and decreased the risks of excessive soil saturation and landslides with rainwater harvesters and drain refurbishments.
The rebuilding of floors damaged by flooding and reconstruction of roofs ravaged by high winds and fallen trees is a major accomplishment, achieved by using resilient methodologies, and further reinforcing the adoption of the strategy, "Building Back Better".  Resilience has now been etched into the minds and practices of hundreds of contractors who benefited from our construction technology, where they left with the theoretical knowledge and physical dexterity to do the job Better.
The impact of this project goes far beyond the physical structures; it resonates within the hearts of those touched, as will be evident in the emotions of gratitude expressed by just a few. On behalf of the communities, we at Habitat Trinidad and Tobago are profoundly grateful for the trust and support of Proman and Republic Bank in contributing to the overall project success."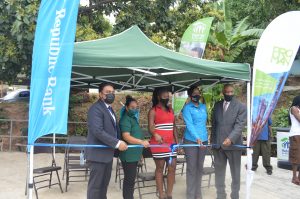 Background:
Beginning with a Habitat for Humanity and IFRC programme, the Participatory Approach to Safer Shelter Awareness (PASSA), the NGO used the deep community engagement consultative tool to extract valuable information from the critical, powerful source, the members of the community. A PASSA workshop focuses on the great-grandmother living there for 60 plus years, the shop-keeper whose grandparents ran the neighbourhood shop within the community for 40 years, the people on the ground and most invested in community improvements.  This tool requires multiphase and multi-week in-community meetings and engagement sessions, where residents share their experience of past disaster occurrences. The anecdotes are instrumental in mapping vulnerabilities within the community, and unearthing real developmental, social, disaster mitigation and resiliency challenges.
The wealth of on-the-ground data gathered during this exercise motivates the creation of a Community Developmental Action Plan – for the people, by the people. The plan fosters a great sense of community accomplishment and eagerness to support the resulting initiatives with open hearts and ready hands of volunteerism. Habitat sees this action as a necessary exercise, as it provides the benefits of:
Community project buy-in
Reduction in project failures
Unearthing and addressing direct and real, rather than perceived community challenges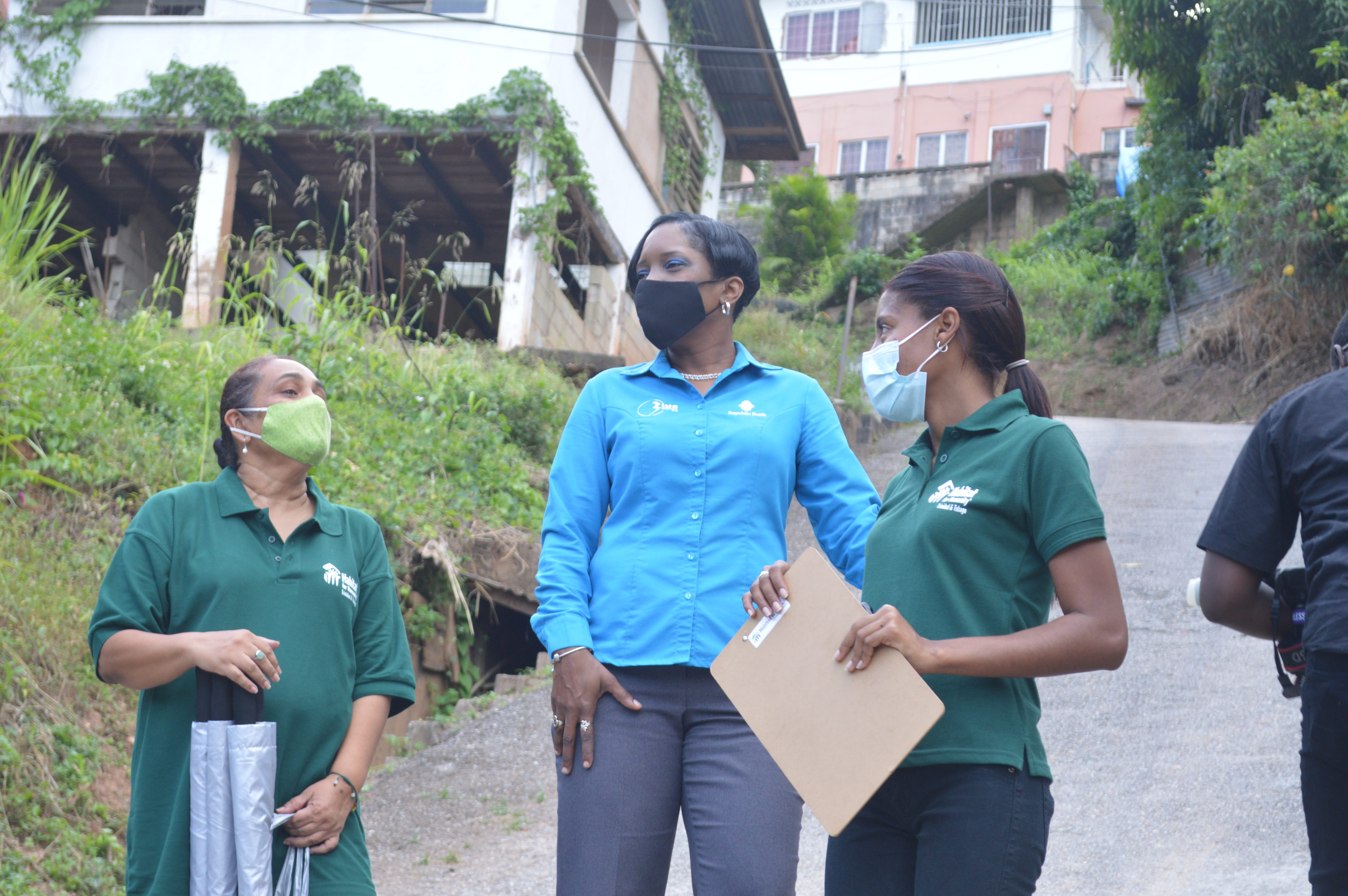 The project activities included:
– PASSA / vulnerability mapping
– Critical Repairs and Renovations
– Demonstration Houses
– Micro-projects (Retaining Walls, Drains, Rainwater harvesting)
– Healthy Housing Training (WASH – WAter, Sanitation and Hygiene)
– Construction Training
– Disaster Risk Reduction and Safety Training
– Awareness Raising Campaigns using radio, television and Habitat Trinidad and Tobago social media networks
Locations: Ramkissoon Trace (Santa Cruz), Petit Curacaye (Santa Cruz), Bushe Street (San Juan), Guapo (Point Fortin), Valencia (East Trinidad), Bamboo Village (Central Trinidad), La Brea (South), Piarco (East), Sangre Grande (East), Cedros and Penal (South).
About Habitat for Humanity:
We help people in our country transform their lives and their communities by supporting access to affordable shelter. Habitat homeowners build their own homes alongside volunteers and pay an affordable mortgage, and since 1997 hundreds of families in need of a "hand up" have worked with us to build or improve a place they can call home. Thousands more have benefited from shelter initiatives and training in money management, life skills, construction techniques and disaster risk reduction. Through financial support, volunteering or adding a voice to support affordable housing, everyone can help families achieve the strength, stability and self-reliance they need to build better lives for themselves. Donate! Volunteer! Share! Speak Out! Through shelter, we empower! To learn more, visit habitat-tt.org.   
For more information, please contact Tracy Hutchinson Wallace, Corporate Communications (WhatsApp +18687024663).