As we come to the end of a year of triumphs and challenges, joys and sorrows, progress and setbacks, we look back with gratitude for the continued support of individuals and organisations here and around the world.
Despite the challenging economic situation, Corporate Trinidad and Tobago continue to believe that doing good is just good business. 
Construction celebrates the successful completion of our first year partnering with the Proman Family of Companies. Hannah and Lumecia constructed two full disaster-resilient houses with healthy sanitation facilities. Xavier and Vicki also completed vital repairs on their homes with Proman's help. All four homeowners were severely affected by the heavy rains of October 2018. These houses will be used as model houses for training and construction. Proman also supported our Disaster and Emergency Resilience Programme, providing targetted materials and training for disability groups and schools throughout the country. National Director Jennifer Massiah said: Habitat Trinidad and Tobago is thrilled with the successful Proman partnership, the way it has transformed the lives of Lumecia, Victora, Xavier and Hannah, and the potential impact on hundreds of people in the years to come. Through their stellar work on the various Proman Builds, the team showed the corporate community that doing good is a fundamental part of doing good business. The Proman Family of Companies in our country is deeply committed to their communities, and the staff and management proved to be exceptional advocates for the goal of a safe, decent and affordable home for everyone. Thank you for your support and congratulations on a job well done!
The Coosal's Group and Republic Bank Limited added major in-kind donations and project funding to the construction and DRRR programmes, while PLNL, Trinidad Systems Limited and Methanex deepened their relationship with us through staff and management construction builds.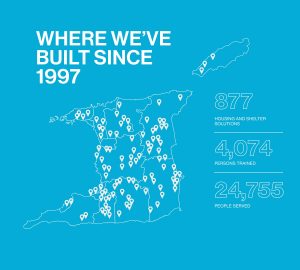 Our Community Development Team said: "Farewell and au revoir" to the Programme Manager Natasha Greaves. "Tash", as she is fondly called, was the linchpin of Habitat Trinidad and Tobago, starting as the Accountant a decade ago and moving through the ranks to become a valued and respected part of the management team. She mentored the younger (and older) staff members, teaching them by word and deed what active "servant leadership" looks like. She is now the Officer in Charge at the International Office for Migration Dominica, where she continues to support communities impacted by shelter issues. We wish her all success in the future.
Sadly, we also lost Indarjit, one of our homeowners in July; to his family, we offer our condolences and our comfort for their loss. The Proman Group of companies stepped in to pay off his outstanding mortgage so that his family would not have to worry about their future. His wife, a well-respected employee, is immensely grateful for the support.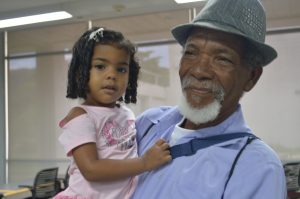 The Habitat philanthropic model successfully empowers families to take transformational actions in their lives, and impact their communities as well. Despite the challenging economic conditions, our homeowners strived to meet their mortgage commitments with grace and determination – not just for their sakes' but because they understand that their mortgage contributions are the base of the Habitat "Revolving Fund", supporting other families on the road to safe, decent and affordable housing. Hence, several families celebrated "Pay-off Day" well ahead of schedule, to the extent that our projected mortgage "income" ended the year at 111% of the target.
Our major success in 2019 came after two years of solid work driven by the entire Habitat team. With the support of the Latin America and Caribbean Area Office in Costa Rica, we now offer a holistic suite of services to respond to shelter incidents in the English-speaking Caribbean. Following the successful completion of the #BuildBackBetter projects in Dominica (in partnership with the Lutheran World Relief and the International Office of Migration) we are well-positioned and ready to mobilize as the Lead Shelter NGO in CARICOM. Habitat Trinidad & Tobago can offer an à la carte menu of our core services, specifically-tailored to support both resilience activities and holistic recovery post-disaster. Our network of support in the region includes the resources of Habitat International, partnerships with government entities and collaborations with civil society actors in local jurisdictions.
To find out more about our Disaster Resilience & Recovery Caribbean Services Catalogue you can email contactus@habitat-tt.org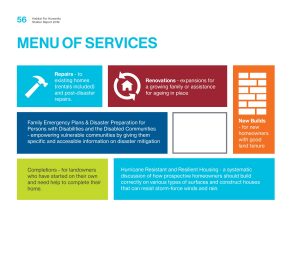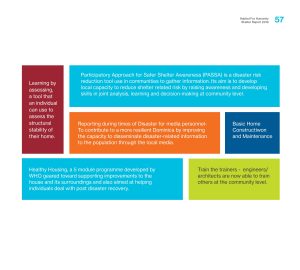 The new Fiscal Year 2020 (July 2019 – June 2020) finds us investing and building greater capacities in our team, and finding new and innovative ways to raise awareness, make friends and grow funds. Since 1997, we have served 877 families with shelter solutions – new houses, repairs, renovations, completions – and trained 4,951 people. Our Disaster Resilience efforts helped 1556 families and we have supported almost 25,000 people in their quest for safe, decent, adequate and affordable shelter! We celebrate a major acknowledgement of our relevance to the National Strategic Development Plan, with our inclusion as the only no-State Shelter Actor in the latest Ministry of Housing "Housing 101" Manual. This is a national guide to buying, building, renting or renovating a home, and we are thrilled to be there!  With the collaboration of every sector, and particularly your individual unwavering support in the years to come, we can serve many more persons in need of safe, decent and affordable access to shelter.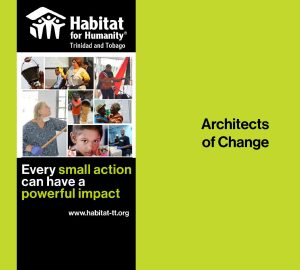 To this end, we are happy to introduce our new supporter programme. This is a call to take small, yet significant actions in your life, and become an Architect of Change for our country. Because they believe that everyone deserves a decent place to call home, these long-standing supporters of Habitat's work are prepared to put themselves forward to encourage their peers and the national community to work with us. We all have the power to be Architects of Change in our own lives, in our own homes and our own communities. This is the opportunity to challenge what is, imagine what can be, then create the future we want for our country. 
Together, we CAN make a difference, play a part in moving our nation forward and ultimately, build safe, stable and self-reliant, caring, conscious, connected and compassionate communities.