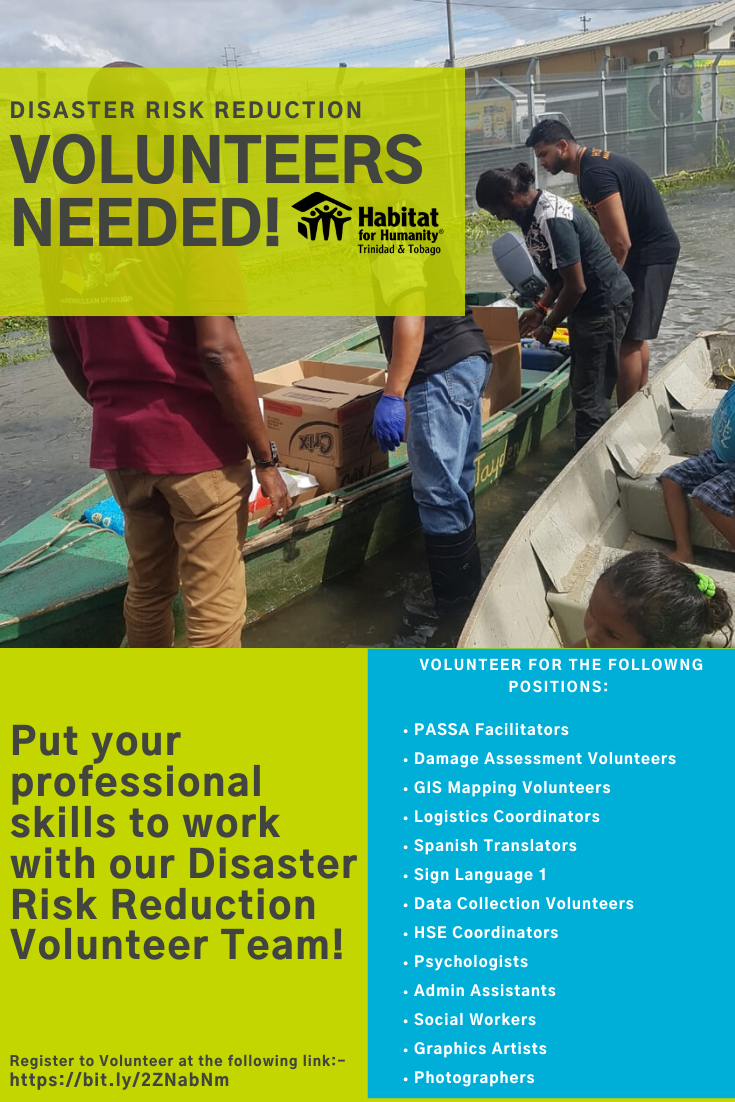 We are looking for skilled volunteers to help families recover from weather incidents during the 2020 Hurricane Season and beyond!
Please complete both the Disaster Recovery Volunteer Form at AND the regular Volunteer Form to tell us how you can help.  It's a great opportunity to put your professional skills to work building safe, strong, and resilient communities throughout Trinidad and Tobago and the CARICOM region.
Once you have signed up, look out for messages from us in your email inbox.
Stay safe and healthy, please, because now more than ever, we need you!